Drug Bust Nets Three Arrests, $300,000 Worth Of Heroin
Aug 27, 2014 03:20PM ● By Bill Gilman
1.5 kilos of heroin worth $300,000 was seized in Tuesday's bust.
The ongoing effort to end drug trafficking in Tewksbury has resulted in another major collar.
On Tuesday, Tewksbury police arrested three men and seized 1.5 kilos of heroin with an estimated street value of $300,000, according to information provided Chief Timothy Sheehan.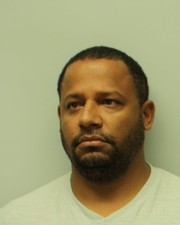 Wellington Tejeda, 34, of 1 Boston St., Lynn, Harry Marte, 39, of 10 Kempton St. Apt 1, Lawrence, and Bernardino Polanco, 44, of 80 Park St. 1st Fl, Lawrence have been charged with trafficking heroin over 200 grams and conspiracy. Tejeda was also charged with resisting arrest.   All suspects were due to be arraigned at Lowell District Court today (Aug. 27). 
The arrests were made as the result of a joint operation with the State Police and agents of the Drug Enforcement Administration (DEA)
According to Sheehan, Investigators were conducting surveillance at the Home Depot when they observed three men acting suspiciously in the parking lot.  A stop of Tejeda's vehicle was made on Main Street in Tewksbury. Tejada became combative with officers and was subdued after a brief struggle.  A search of Tejada's vehicle found 1500 grams of heroin (1.5 kilograms). 
The three suspects were booked at Tewksbury Police Headquarters, where it was learned Tejeda had an active immigration detainer for deportation from the Department of Homeland Security.  
The Tewksbury Police Department urges any citizens who suspect criminal activity to call the Dispatch Center @ 978-851-7373.  If you wish to remain anonymous please call the Tip Line @ 978-851-0175 or send an email to tewks_detectives@tewksbury-ma.gov    
Tewksbury Drug Bust Nets Three Arrests, $300,000 in Heroin. [5 Images]
Click Any Image To Expand
Follow us on Facebook at https://www.facebook.com/yourtewksburytoday/ Follow us on Twitter at @TewksburyToday Follow us on Instagram at YourTewksburyToday